Maserati Brake Service & Repair in Akron, OH

Without a doubt, one of the most essential safety components of your Maserati is your brake system. If your brakes don't work properly, you'll have a difficult time driving even short distances without putting your safety at risk. In order to keep both yourself and your passengers safe, it's important to make sure that your brakes are in good working condition. Thankfully, our team of service professionals at Maserati of Akron is standing by to keep your brakes working like the day they were new.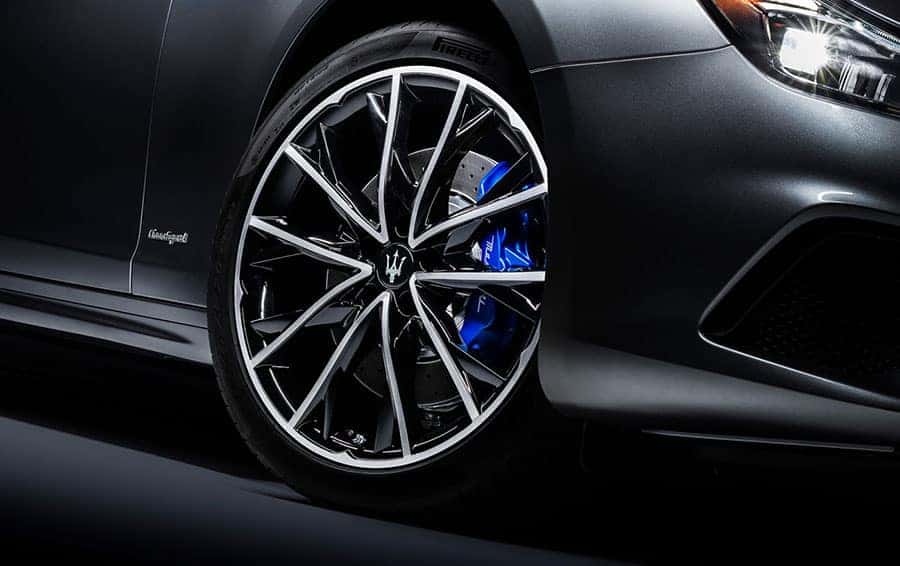 When to Have Your Brakes Serviced
Worried about the condition of your brakes? Fortunately, there are a few simple steps you can take by yourself to determine if you have a problem or not. Some common symptoms of a brake issue that you may experience include having to press harder on the brake pedal in order to come to a complete stop or a gradual decrease in overall stopping power.
Although these symptoms are typical indications of worn brakes, the following symptoms may be a sign of a far more serious – and far more dangerous – brake problem.
Your Maserati begins to shake or pull to one side while braking
A brake warning indicator light has appeared on your dashboard or instrument panel
Loss of brake pedal pressure and the pedal goes completely to the floor
In the event that you experience any of the above symptoms, we recommend that you to use extra caution, stop driving the vehicle, and have it towed to a repair facility to be inspected and diagnosed by qualified Maserati technicians.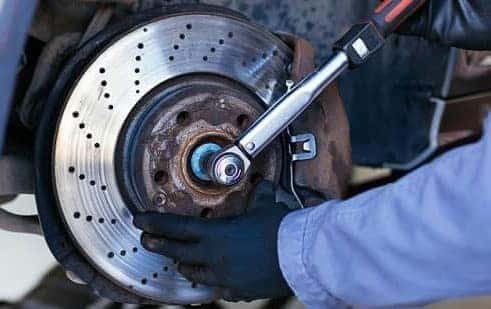 Have Your Brakes Inspected and Serviced at Maserati of Akron
For the ultimate in confidence and peace of mind behind the wheel, visit Maserati of Akron for a brake inspection. Our team of factory-trained Maserati technicians will inspect your brakes for any potential problems. This inspection includes:
Inspecting brake calipers for fluid leaks, movement, and general wear
Checking anti-lock brake sensors
Performing necessary adjustments and testing hardware
Checking brake fluid levels and condition
Checking for even brake wear and measuring brake pad/shoe thickness
Verifying brake lines and master/wheel cylinders are free of any leaks
Checking rotors for run-outs and hot spots
After the inspection has been performed, your Maserati service advisor will discuss the results with you. If required, your worn-out brake components will be replaced with Genuine Maserati brake parts designed specifically for your vehicle. Stop smoothly, safely, and with complete confidence with brake service at Maserati of Akron.