2024 Maserati GranTurismo Model Preview with Prices, Photos, & Specs

Starting at $174,000 MSRP*
Standard Nettuno V6 twin-turbo engine with 483 horsepower or available Nettuno V6 supercharged engine with 542 horsepower and 8-speed automatic transmission
Available Folgore all-electric powertrain featuring 800-volt technology with three 300-kW permanent magnet motors
Vehicle Domain Control Module (VDCM) master controller for all vehicle systems
2+2 grand touring seating with authentic leather upholstery options
Standard Level 2 Advanced Driver Assistance systems
Sonus faber Premium Audio System including 14 speakers and 2D surround
Maserati Intelligent Assistant (MIA) Multimedia system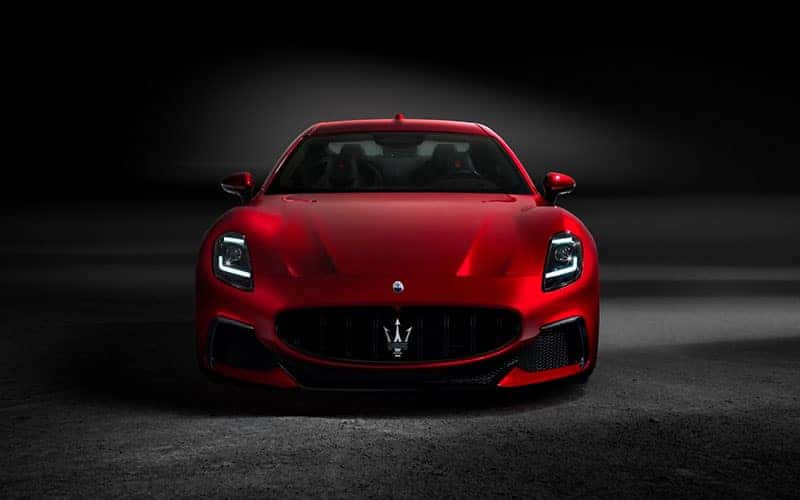 About The Maserati GranTurismo
The excitement, refinement, and signature styling of the Maserati GranTurismo are finally returning to the road with the debut of the new generation. This new GranTurismo at once harkens back to previous generations of grand touring Maseratis, while simultaneously ushering in new innovations and fresh styling. For the first time, the list of drivetrain options for the GranTurismo includes a fully electric option, and the gasoline-powered options have received all-new, more-powerful engines. In its top-spec Folgore trim, the GranTurismo will be the most powerful vehicle in the Maserati lineup, and will even out-accelerate the MC20 supercar to 60 mph.
Maserati GranTurismo Features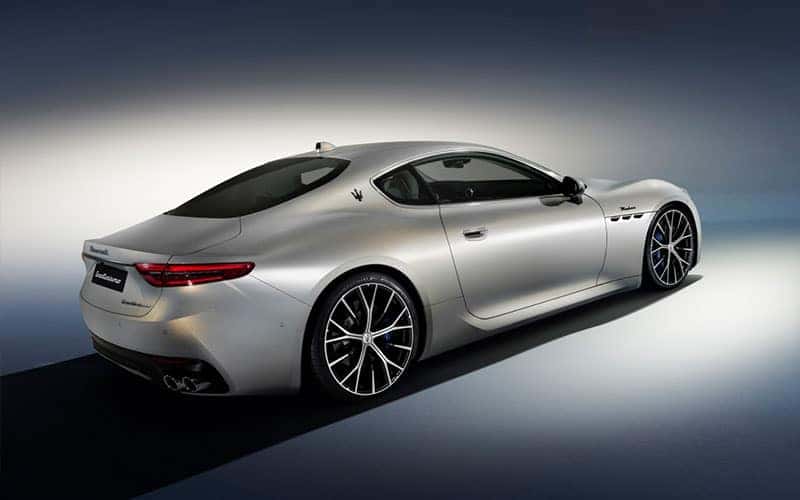 Exciting Performance Options
The GranTurismo comes with three different powertrain options, two powered by conventional gasoline engines, and one all-new, all-electric drivetrain. The gasoline options use the Maserati Nettuno 3.0-liter V6, which makes 483 in the Modena trim, and 542 horsepower in the Trofeo trim. 0-60 times come in at 3.9 seconds and 3.5 seconds respectively. This is considerably more power than previous generations of the GranTurismo, and the Trofeo makes only slightly less power than the V8-powered Maserati models. Both of these use an 8-speed ZF automatic transmission and are all-wheel drive.
The Folgore trim is the all-electric version of the GranTurismo, and it comes with 751 horsepower and 995lb-ft of torque. That's enough for a 2.7-second 0-60 time, a supercar number from a car with a comfortable back seat. Formula E technology was used to make the Folgore's drivetrain, and it comes with some extra benefits like all-wheel drive and perfect 50:50 weight distribution.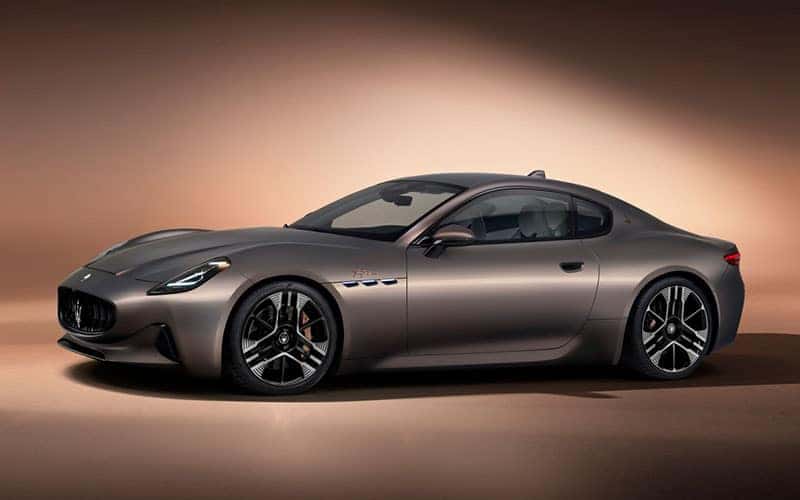 Evolved Styling
The evolution of the new GranTurismo can be traced back to the original Maserati grand tourer, the A6, first built in 1947. Every subsequent generation has improved and modernized the design, but it's clear to see that each one has taken inspiration from the last. Signature styling cues for this generation include the clamshell hood, which allows for muscular fender arches that aren't broken up by hood creases. The GranTurismo comes with 20-inch front wheels and 21-inch rear wheels, with a different design for each trim. This is the quickest way to tell the trims apart, but there are other clues, especially with the Folgore. Being electric, this trim has no tailpipes, and the intake is smaller.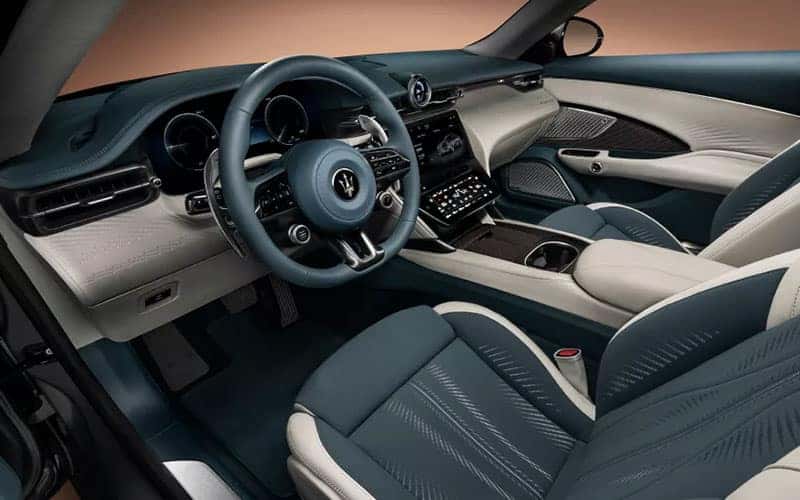 Pure Italian Interior
Maserati looked to the long and illustrious traditions of Italian architecture and craftsmanship for inspiration when making the interior for the GranTurismo. That's why you'll find generous helpings of open-pore wood, Alcantara, and carbon fiber. There is also the new ECONYLⓇ, a luxury fabric made from recycled materials, perfect for an environmentally conscious electric grand tourer. But there are more obvious examples of the GranTurismo's advanced technology, like the combined 33 inches of display area, including two central touchscreens and a digital dashboard. Maserati Connect gives you access to a wide range of services, from onboard entertainment to navigation, and remote functions from your smartphone and even your smartwatch. A luxury interior needs a truly impressive sound system to complete the experience, and that's why the GranTurismo has a system specially designed by Sonos faber. This includes a bespoke subwoofer made with all-natural materials, to feel as much like a live performance as possible.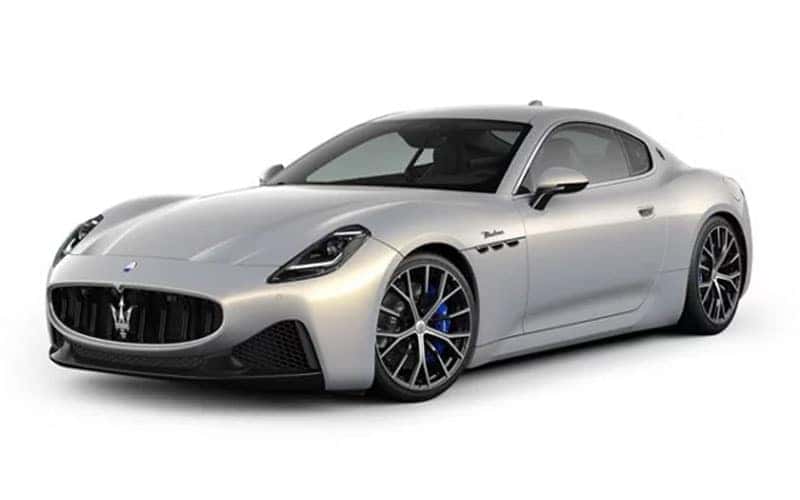 Modena
Starting at $174,000 MSRP*
Max Power – 483 HP
Max Torque – 361 LB-FT
Max Speed – 188 MPH
0-60 MPH – 3.7 seconds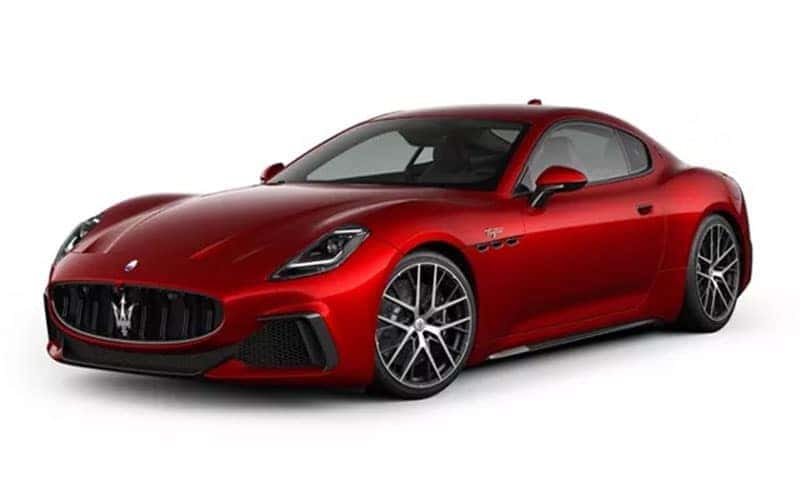 Trofeo
Starting at $205,000 MSRP*
Max Power – 542 HP
Max Torque – 460 LB-FT
Max Speed – 199 MPH
0-60 MPH – 3.3 seconds
*Actual selling price may vary. Dealer preparation, options, delivery, destination, taxes, title, license and registration fees not included. Please see your authorized Maserati dealer to ensure the actual availability of these models and the accuracy of the information.
Stay Informed on the new Maserati Gran Turismo