2023 Maserati Levante vs. Maserati Grecale

The luxury SUV segment has grown immensely over the past few years, and the growth hasn't slowed down yet. Maserati recently introduced the Grecale, joining the Levante as the second SUV in its lineup. Fortunately, both of these SUVs stand out from the competition with their elegant Italian styling and performance that you simply won't find anywhere else. But, what sets these two models apart from one another is worth breaking down. Maserati of Akron made this helpful comparison to help you select the right SUV for you.
2023 Maserati Grecale
VS
2023 Maserati Levante
$63,500
Starting MSRP
$84,700
2.0-liter I4
3.0-liter V6
Engines
3.0-liter V6
3.8-liter V8
8-speed automatic
Transmission
8-speed automatic
AWD
Drivetrain
AWD
296 / 325 / 523
Horsepower
345 / 424 / 550 / 580
4,425 pounds
Base Trim Curb Weight
4,994 pounds
190.8 inches
Overall Length
197 inches
76.7 inches
Width (not counting mirrors)
77.5 inches
5
Seating Capacity
5
98 cubic feet
Passenger Volume
108 cubic feet
20 cubic feet
Cargo Volume
20.5 cubic feet
12.3-inch touchscreen with a secondary 8.8-inch touchscreen
Infotainment Controls
8.4-inch touchscreen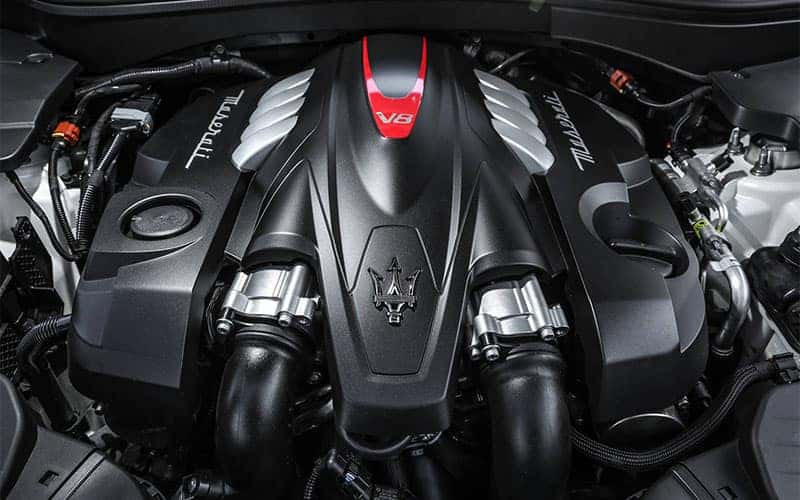 A Passion For Performance
As you can see from the wide range of horsepower figures for both SUVs, Maserati has offered a different power output for each trim level, and two different engines for each model. While there are more options and higher horsepower numbers available for the Levante, the Levante is a mid-sized SUV, while the Grecale is a compact. The smaller Grecale can therefore put up 0-60 numbers that are very similar to the Levante. Both of them also come equipped with 8-speed automatic transmissions and all-wheel-drive as standard across all trims. Handling in both models is brilliant, as you would expect from a Maserati, and all of the engines produce a truly exquisite exhaust note.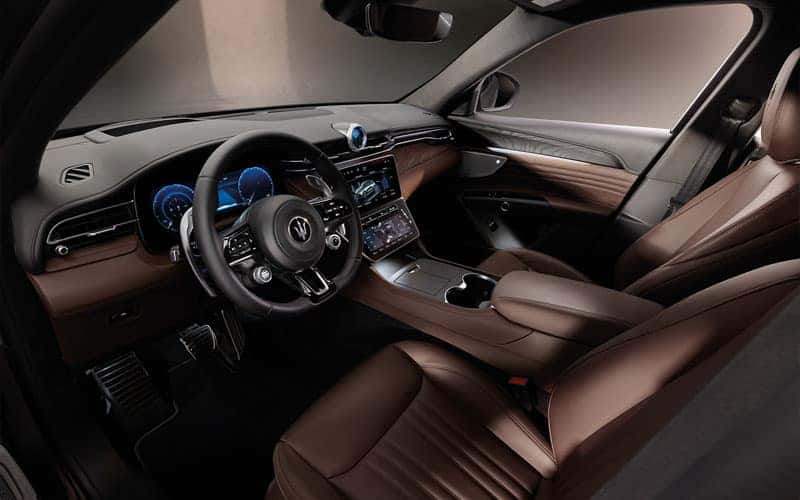 Luxurious Interior
Maserati doesn't just build SUVs for performance, formidable as that might be. These are luxury SUVs after all, and the interiors of both vehicles are fantastic places to be. The Levante is a bit bigger than the Grecale, and you'll see the difference in the passenger space. It's not a huge difference, but the Levante is probably the better pick for carrying three adults in the back seat, while the Grecale is better suited to city driving and parallel parking. The Grecale interior is more technology-forward, with a total of more than 33 inches of display surfaces, including two touchscreens and a heads-up display. This compared to the single 8.4-inch touchscreen in the Levante, although navigation, SiriusXM, voice-activated virtual assistant, and Apple CarPlay and Android Auto integration are standard on both models. The Levante features a more classic luxury experience, including an optional leather and silk interior by Ermenegildo Zegna. Both have optional premium stereo offerings as well, a 14-speaker Harman/Kardon or 17-speaker Bowers & Wilkins system in the Levante, and a 21-speaker Sonus Faber system in the Grecale.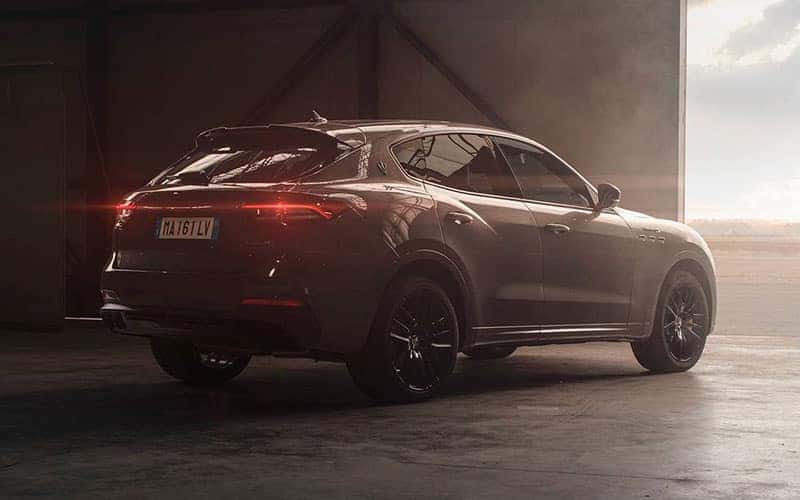 Exotic Design
It's impossible to miss the fact that both the Levante and the Grecale are much better looking than their competition. Most luxury SUVs are, at best, bland. But Maserati brings the exotic and supremely beautiful Italian styling that tells you even at a glance that you're looking at something special. Inside and out, you'll find fine materials and attention to detail. Trident badges can be found on the headrests and C-pillars, and there is trim badging above the Maserati signature fender vents.
Both the Levante and the Grecale are true enthusiast's vehicles, and the differences between them should really be felt to be appreciated. And for that, Maserati of Akron is here to help with a friendly and knowledgeable team to help you experience these vehicles in person.